Canada Youth Jobs Positons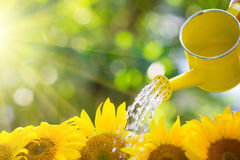 Light On The Hill
Now Accepting Applications for 3
Canada Youth Jobs Positons
LIGHT ON THE HILL has been approved for three Canada Youth Summer Jobs Grants. These grants will allow us to hire three people for 8 weeks each this summer.
GENERAL INFORMATION
Work Schedule: To Be Determined
Compensation: $15/hour, 35 hours a week
APPLICANTS MUST BE CANADIAN CITIZENS UNDER THE AGE OF 30
Send Letter of Interest & Introduction along with your resume to: admin.stjohns@icloud.com
Application Deadline: see below



Groundskeeper & Community Garden Co-ordinator (2 Positions)


Work Schedule: TBD      Compensation: $15/hour, 35 hours a week
Length:
• Position 1: 8 Weeks Beginning May 3, 2021 (Application deadline: Friday, April 30, 2021 at 5:00 pm)
• Position 2: 8 Weeks Beginning June 28, 2021 (Application deadline: Friday, June 4, 2021 at 5:00 pm)

Primary Purpose:
To care for the property, grounds, and gardens of Light On The Hill Church & St. John's Cemetery

Qualifications & Experience:
The ideal candidate will:
• Have a growing relationship with Jesus Christ
• Understand and be passionate about LOTH's mission and values
• Be strongly self-directed and motivated
• Enjoy being outdoors, gardening and taking care of the grounds
  
Specific Responsibilities: 
• Co-ordinate the Community Garden and Greenhouse activities
• Co-ordinate Community garden and Greenhouse events
• Maintain the Cemetery grounds
• Maintain the Church grounds
• Maintain the Retreat and Conference Centre grounds and interior
• Collaborate in planning and promoting LOTH activities, celebrations, and outdoor events.
 



Creative Arts and Communications Intern (1 Position)


Work Schedule: TBD      Compensation: $15/hour, 35 hours a week
Length: 8 Weeks Beginning June 7, 2021 (Application deadline: Friday, May 14, 2021 at 5:00 pm)

Purpose:
To work with staff and ministry leaders in support of Creative Arts at Light On The Hill

Qualifications & Experience:
The ideal candidate will:
• Have a growing relationship with Jesus Christ
• Understand and be passionate about LOTH's mission and values
• Be strongly self-directed and motivated
• An intuitive sense of confidentiality, privacy and boundaries
• Have a passion for the Creative Arts

Specific Responsibilities:
• Work alongside pastoral staff and ministry leaders to offer support in planning and shaping worship experiences
• Work alongside pastoral staff and ministry leaders to offer support in planning and shaping LOTH websites, external communication, and internal communication
• Collaborate in planning and promoting Creative Arts Missions
• Collaborate in planning and promoting LOTH activities, celebrations and events

Because of the broad nature of "Creative Arts" we will identify additional responsibilities based on a candidate's areas of giftedness/interest. For example:



Music:


• Assist in leading worship on Sunday mornings
• Develop a basic understanding of sound mixing
• Prepare materials for sung worship



Visual Arts:


• Assist in the design and creation of LOTH's graphics
• Assist in the design and creation of Pro Presenter presentations for worship
• Develop and grow LOTH's communication systems and social media presence



Theatre Arts:


• Create and develop several unique pieces to be utilized in worship over the summer
• Plan and perform dramatic Scripture readings



Videography/Photography/Social Media:


• Assist in planning and help produce video stories and announcement
• Capture candid images for communication throughout the year
• Development and grow LOTH's communication systems and social media presence