Join the Team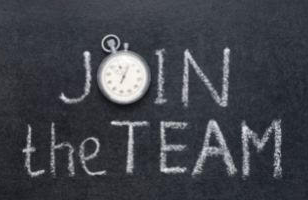 VOLUNTEER OPPORTUNITIES:

IGNITE CHILDREN'S MINISTRY LEADER(S)
Are you passionate about making sure that our kids continue to learn about Jesus on Sunday mornings?
Do you love to spend time with children?
Would you like to be involved in setting a new course for Sunday morning /weekly learning?
If so, we would love to speak to you.
We are looking for leaders, volunteers, helpers – whether it be weekly or monthly so that we can keep this ministry running.
Curriculum supplied!
Please contact Tammy or Adam for more information.

RISE 'N SHINE LEADERS
RISE 'N SHINE is a once-per-week morning drop in for preschoolers and their caregivers. We hope to begin this program in January again and we need 4-5 creative, energetic and imaginative volunteers to plan and run the program. If this interests you, please speak to Tammy.

---

JOB OPPORTUNITIES:

WORSHIP LEADER
We continue to seek a worship leader to replace Lilli. If you are interested or you know someone who might be interested, please speak to Adam.

This is a paid position ~ 4-5 hours a week including Sunday mornings